Welcome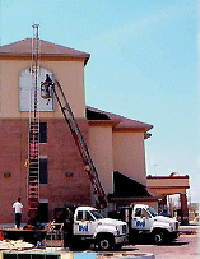 Signage is an important part of a business. At Mammoth Sign Service, Inc., we understand that your client's carefully planned corporate identity establishes brand recognition and trust. Good maintenance ensures that their professional image is conveyed to prospective customers.
We provide a wide variety of services:
Professional Installation
Expert Sign Repair
Surveying
Relocation
Refurbishment
Highrise Service
Store Front Service
Crane Service
Large Billboard Installation
Banner Installation
Pylon Installation
Structure Fabrication
Neon Service
We are proud to serve a diverse client base, featuring a cross-section of many of the most recognizable names in Canadian industry.